<![if !IE]> <![endif]>
Dates and info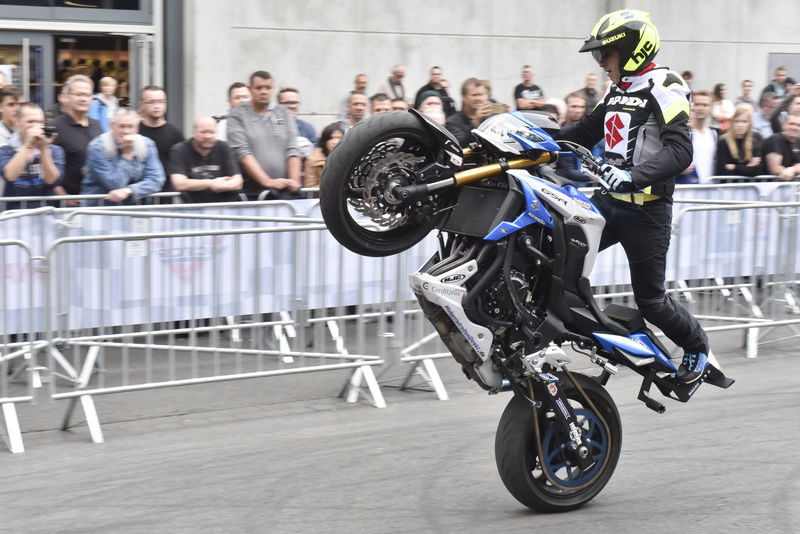 ifz - Institut für Zweiradsicherheit e.V.
Gladbecker Straße 425
45329 Essen Essen

The event
ifz and DVR present pure motorcycle safety:
"Action, Safety and More"!
In addition to information at its booth in Hall 9, the Institute for Two-Wheeler Safety (ifz), together with the German Road Safety Council (DVR), will be demonstrating two-wheeler control in perfection in the outdoor area in front of Hall 9: Two-wheeler professionals will be demonstrating here "at work" just how far safety can go when controlling a motorcycle.
The large action area of DVR and ifz presents exciting outdoor demonstrations with a mix of stunts and safety for all trade fair visitors. The "stunt driver" Dirk Manderbach will provide a first-class combination of stunt show and information under the motto "Action, Safety and More". In addition to artistic feats with the motorcycle, which virtually suspend the laws of driving physics, the spectators are also provided with safety-related entertainment.
Of course, the tricks of the 'dancer on two wheels', which are not only recommended for imitation, serve to keep the trade fair audience in awe. The core of the program on the action area is, of course, two-wheeled safety - even if this can be experienced in amazement. For this purpose, highly informative driving demonstrations will be presented. For example, parallel braking and evasive maneuvers. Likewise, various procedures and exercises of safety training for motorcyclists will be presented. The aim of the demonstrations: To illustrate the physical driving forces that suddenly affect man and machine during various maneuvers, especially at the limits.
Following the demonstrations, stunt rider Chris Rid will also keep the audience entertained. The Kawasaki freestyle stunt rider will thrill trade show visitors of all ages with his exciting show and demonstrate where the limits of gravity lie.
Shows from Wednesday, Oct. 05 - Sunday, Oct. 09, 222 at 11:00 a.m., 12:30 p.m., 2:30 p.m. 7and 4:00 p.m. each day.