<![if !IE]> <![endif]>
Dates and info
05.10.2022 | 5:00 p.m. - 7:00 p.m.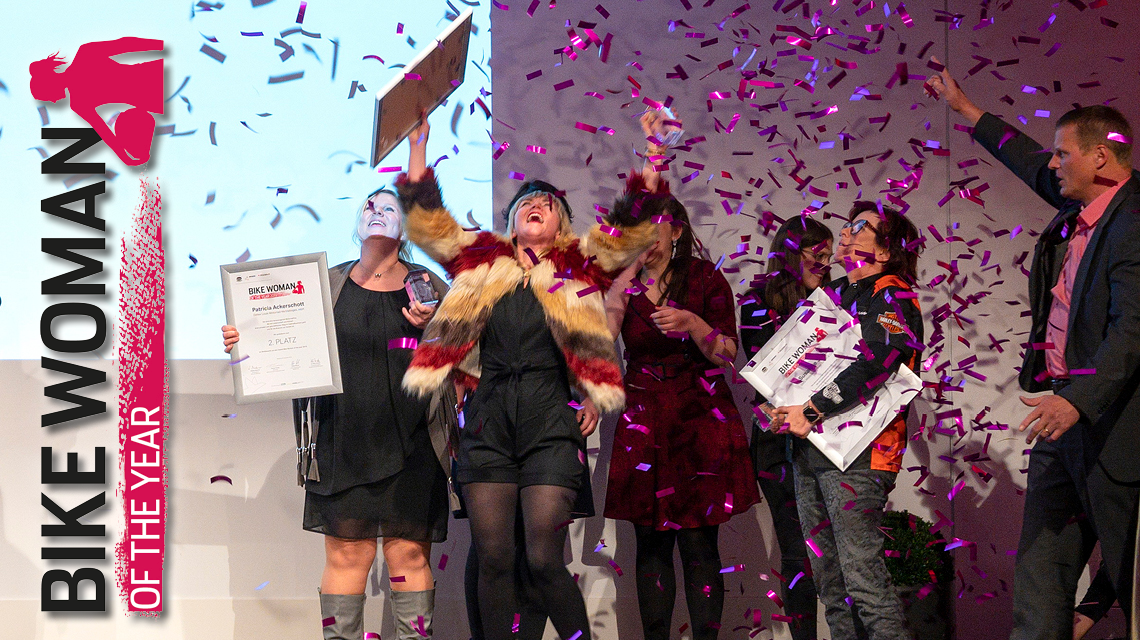 The event
Bike-Woman of the year
The award for power women in the motorbike business 2022 the trade media brand "bike & business" will award the "Bike Woman of the Year" for the sixth time.
Ten women who work full-time or part-time in the motorised two-wheeler business will be awarded. The jury's assessment focused on their personality, their individual accents in the motorbike business, their networking in the professional motorbike community, their social media activities and their work-life balance.
With great commitment, the ten nominated women show us their personal path in the two-wheeler business, how they pursue their ambitious goals and where they are also involved outside of their professional lives.
We present women who are passionate about motorcycling, who are already working on what others are still talking about and who are making their mark on their jobs in the motorbike scene out of pure passion.
Foto-Credit: "bike & business"